Romantic saxophone
Finished until navigation 2019. Romantic night walk on the ship accompanied by live saxophone music along the rivers and canals of the city with an exit to the Neva River to watch the show of drawbridges.
This is a journey through the rivers and canals that is loved by tourists and locals alike. Stunning embankments, monuments, palaces – accompanied with live music, solemn groaning of the sax, playing only for you. Have you seen drawn bridges to the strains of Summer time, You are beautiful, Spanish Nights or Forever in Love? It's time to try!
The most unconventional Saint Petersburg story you've ever listened to
The magical sound of live music will bring the charm of night in Saint Petersburg across canals and streets. You will see that the night is the best time to play saxophone, and its melodies are intrinsic to the beauty and grandeur of the northern capital.
Our cruiser will pass all the signature landmarks of Saint Petersburg through the most picturesque districts. You will see palaces and castles, theatres and cathedrals in the glowing light, numerous bridges hanging over the waters, fascinating ornaments of street, shadow on the pavement. You won't need a guide on a night like this. Dreaming city will come to live to the strains of saxophone, and together, they will tell you the most original musical story you have ever heard!
Drawn Bridges Show
Having passed mysterious low arcs of the bridges hanging across canals, you will arrive in the aquatorium of Grand Neva, where the saxophone will cease to sing, and you will witness a marvelous spectacle – singing bridges show. To the strings of classical and modern music gigantic bridges – Palace bridge, Trinity bridge will drawn their arcs to let numerous caravans of naval vehicles pass. This show is lightened by colorful lights that overshadow even the "stars" of this part of the city – Winter palace and Peter and Paul fortress.
The duration of the excursion – 1 hour 50 minutes
Boarding and getting off take place at the Anichkov quay in the very center of the city, where Nevsky prospect crosses Fontanka river.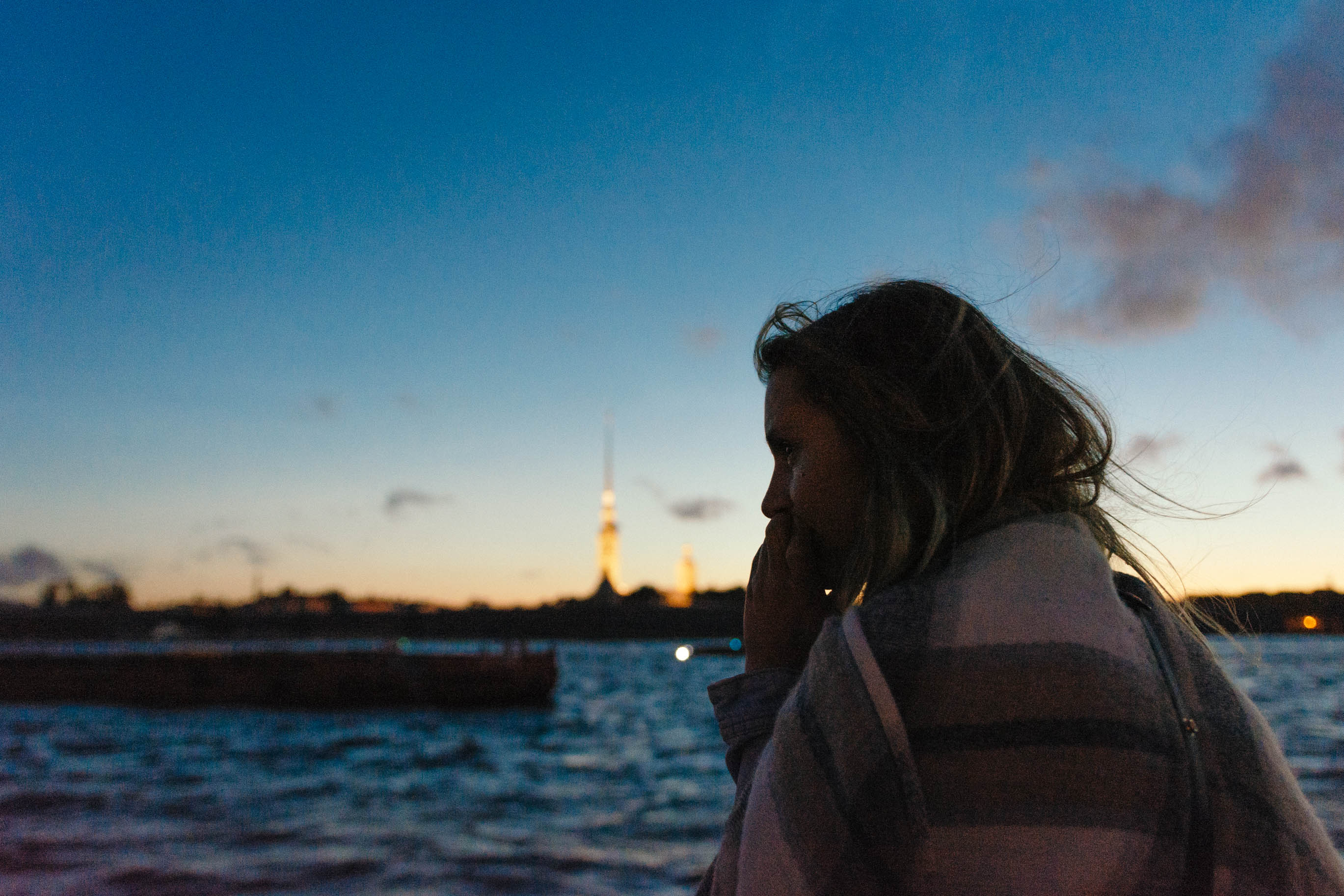 Useful information
Dates: 1 May – 30 September
Теl. +7 (812) 2400518
e-mail: info@boattour.ru
Other routes