Bureau
Visit Petersburg Representative Office has opened in Mumbai
12 December 2017
On 9 December the Visit Petersburg office has opened in Mumbai, a city of contrasts, business and cultural life of India. Travelers will be able to get all important information about their visit to St Petersburg in a convenient format of information office, which is based on Russian Centre for Science and Culture (RCSC) in Mumbai and Indian tour operator Salvia.


Cooperation of Russian St. Petersburg and Indian Mumbai in tourism field has long history and great potential. For a half of the century cities are bound with warm and friendly relationships. These cities celebrated their fiftieth anniversary of friendship from 9 to 12 December 2017. There signed different agreements and the long-awaited Representative Office of St. Petersburg in Mumbai has opened particularly days.

The city of Mumbai has many faces to show. It can be quite assertive. Or else Mumbai appears before us as a city with independent spirit. It is no coincidence that Visit Petersburg Representative Office is placed here. Mumbai deserves reputation as one of the most dynamic and modern city in India. It is the center of attraction for youth from all corners of India and South-East Asia. Industry, economics, health, high information technologies, as well as the tourist sphere are progressing by leaps and bounds here. The legends of cinema such as "Zita and Gita" and "Disco Dancer" were born here at the Bollywood studio.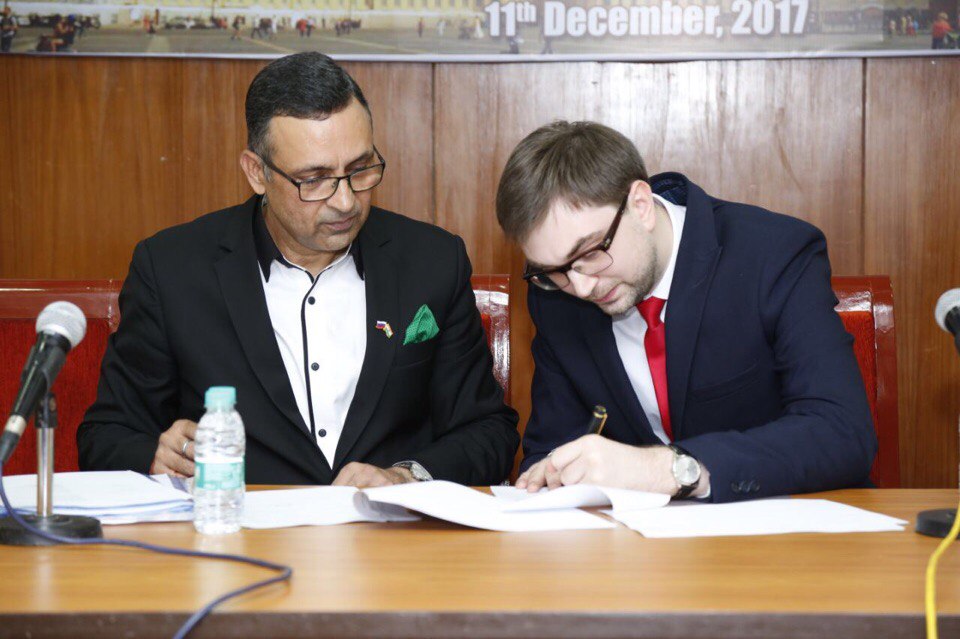 India is a country with the richest cultural and historical traditions. This is one of the reasons why it remains attractive for Russian tourists. Today South Asia region is considered as one of the most potential directions of tourism development in Russia, particularly in St. Petersburg.

In the autumn of 2016, an agreement on mutual increase of tourist flows was signed between the head of the Tourism Development Committee of St. Petersburg Andrei Mushkarev, the director of the City Tourist and Information Bureau Evgeny Pankevich and the leaders of the Russian Information Center in India (CIC) Ekaterina Belyakova and Pareosh Navani. The document allows the parties to effectively coordinate activities in promoting Russia as a popular destination for outbound tourism in the Indian market. Although it allows them to jointly carry out marketing activities of any formats: from press and info tours of Indian journalists and tourism professionals in Russia to participation in Indian exhibitions and road shows.

Recently Indian travelers show special interest in Russian cultural, historical and natural resources. From 9 to 12 December the days of St.Petersburg passed in Mumbai. Celebratory events began with opening of St. Petersburg Representative Office in Mumbai. The Tourism Office now intends to motivate and invite Indian guests to study the main tourist destination of Russia - St. Petersburg.

On December 11 round table was organized in Russian Centre for Science and Culture (RCSC), Mumbai. There were discussed opportunities for tourism development in St. Petersburg. Evgeny Pankevich, head of the City Tourist and Information Bureau of St. Petersburg was a speaker of it.

He told us how tourism landscape of St. Petersburg is changing. Only in the first half of 2017, St. Petersburg was visited by more than 12,500 people. This is 25% more than last year. Potential tourists from India can now freely apply to the information office Visit Petersburg in Mumbai.
They can learn how to have a rest and spend their time in the Northern capital of Russia right on the spot. Visit Petersburg representative will acquaint tourists with the cultural potential of our city, interesting places of cognitive, sporting, culinary and leisure activities. Office staff will answer popular questions from tourists and help them to build an interesting route in St. Petersburg.

In 2018, Russia and India will hold a Cross Year of Tourism. This agreement was reached between the President of the Russian Federation Vladimir Putin and Indian Prime Minister Narendra Modi at the BRICS summit on Goa on 15-16 October 2016.