City News
Host-City Saint Petersburg road show in Helsinki and Hamburg
22 November 2017
The tourism potential of Saint Petersburg was presented in Helsinki. The mobile tourist information center has caused unprecedented hype and interest among the local population.
We recall that the Host-City Saint-Petersburg European road show started on 14 November at Saint Petersburg Stadium before the Russia vs Spain 2017 international friendly match. The start of the road show was given by Vitaly Mutko, Deputy Prime Minister of Russia and Georgy Poltavchenko, Governor of Saint Petersburg.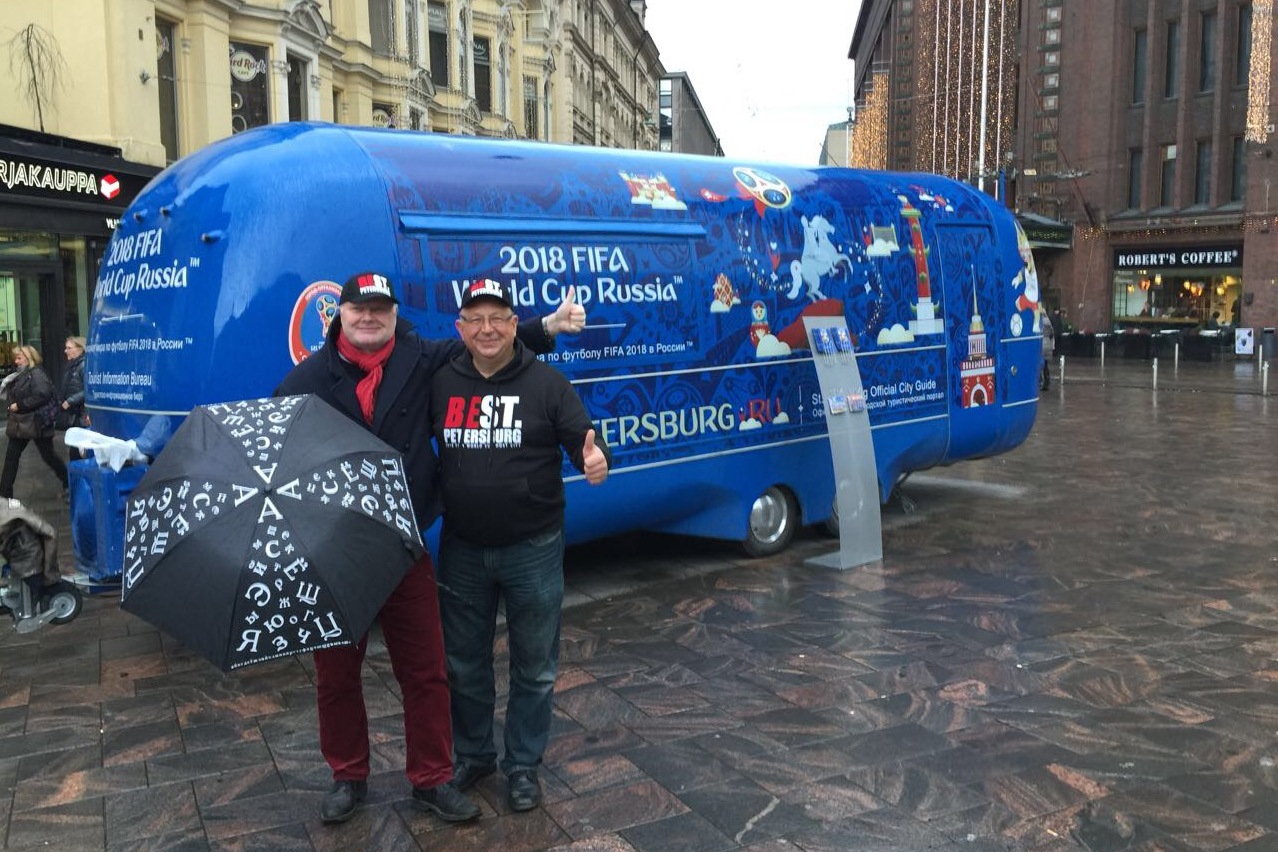 According to Director General of the City Tourist Information Bureau, Evgeny Pankevich, the Host City Saint Petersburg European road show is intended to tell about St.Petersburg as the host city of the 2018 FIFA World Cup. Mobile tourist information trailer office will take a trip around the European cities. During the Champions League and German Championship matches, the office trailer will be on duty near the stadiums, and the information office staff will tell about the sport potential of the Russia's Northern Capital.
The mobile info-center set off to Helsinki from the Saint Petersburg Stadium. It sparked interest among local residents. Interestingly, a famous Finnish writer and historian Arvo Tuominen came to see the trailer office.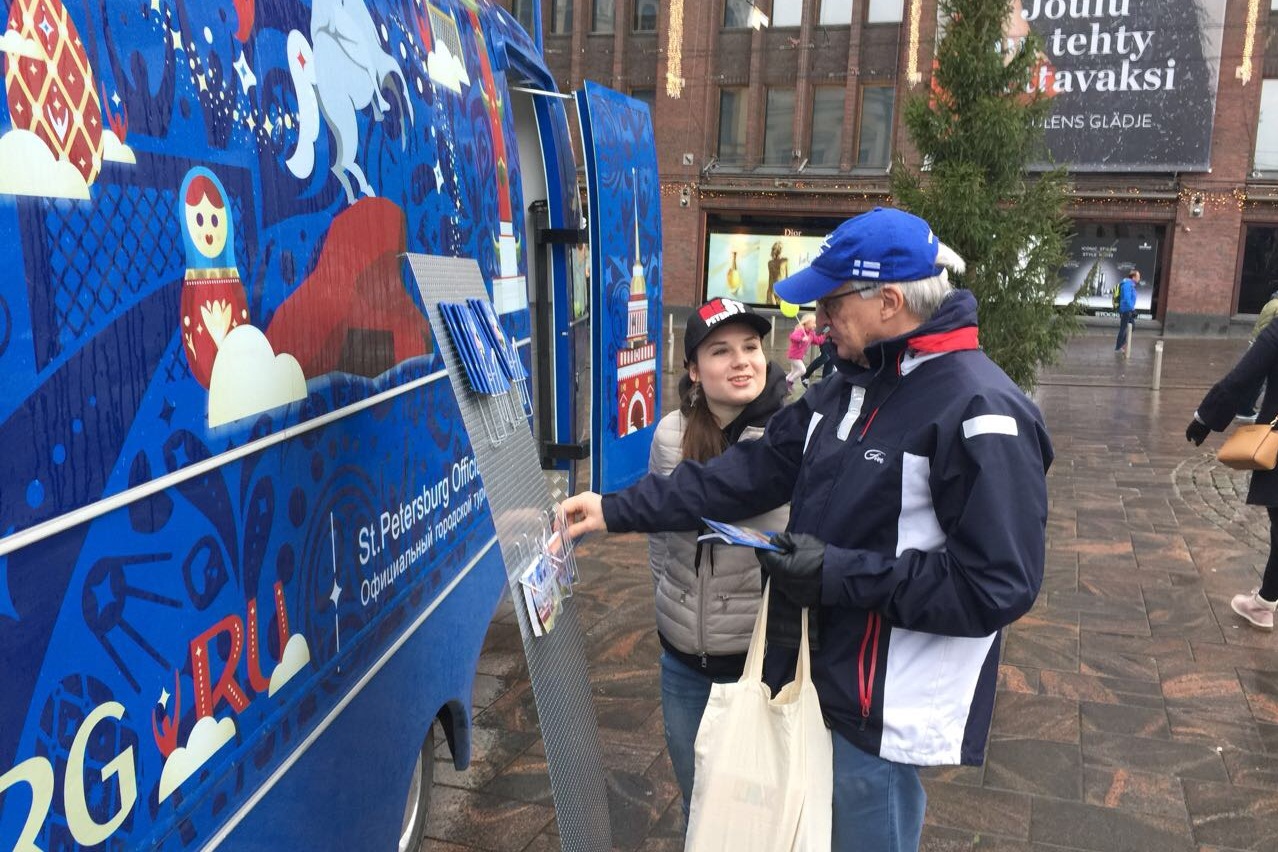 After Helsinki info office on wheels went by ferry to Germany. It is currently working on the central squares of Hamburg.
"This is the first road show telling about tourism potential of St. Petersburg, said Evgeny Pankevich. –"Next year we plan to continue this project: to change geography by including of Finland, Germany and Belgium, and other European countries."
You can track the journey of the tourist information office on wheels using #visitpetersburg and #hostcitypetersburg hashtags.