City News
Hermitage has turned red in honor of 100th Anniversary of the Russian Revolution 1917
26 October 2017
On 25 October 2017, the day of the anniversary of the revolutionary events, Russia's main museum has been painted red with light. All those who came to the Palace square remembered the times, which had changed the destiny not only of the country but of the world, to the sound of classical music and majestic verses.
Organizers of the event called the October action a mystery. It was opened by reading letters from Vladimir Lenin to the members of the Central Committee of the Bolshevik Party. It referred to the need to take power in Petrograd into their hands.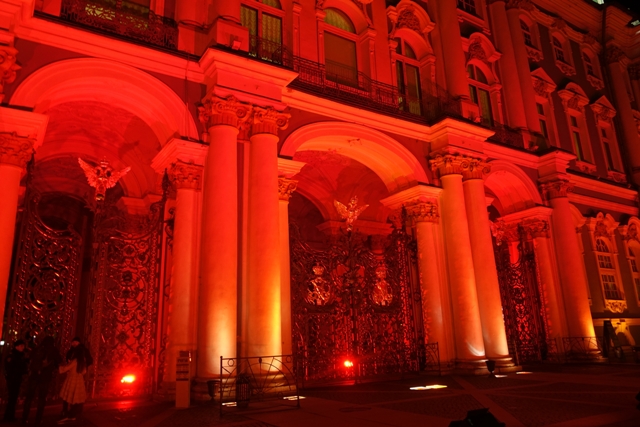 The mystery was continued by the poetry reading. Spectators enjoyed the poems of the great Russian poets such as Alexander Block, Zinaida Gippius, Anna Akhmatova, Maximilian Voloshin and others. The music of Beethoven and Mozart, Prokofiev and Rimsky-Korsakov sounded between the poetry reading.