Back
Vosstaniya Square
Vosstaniya sq.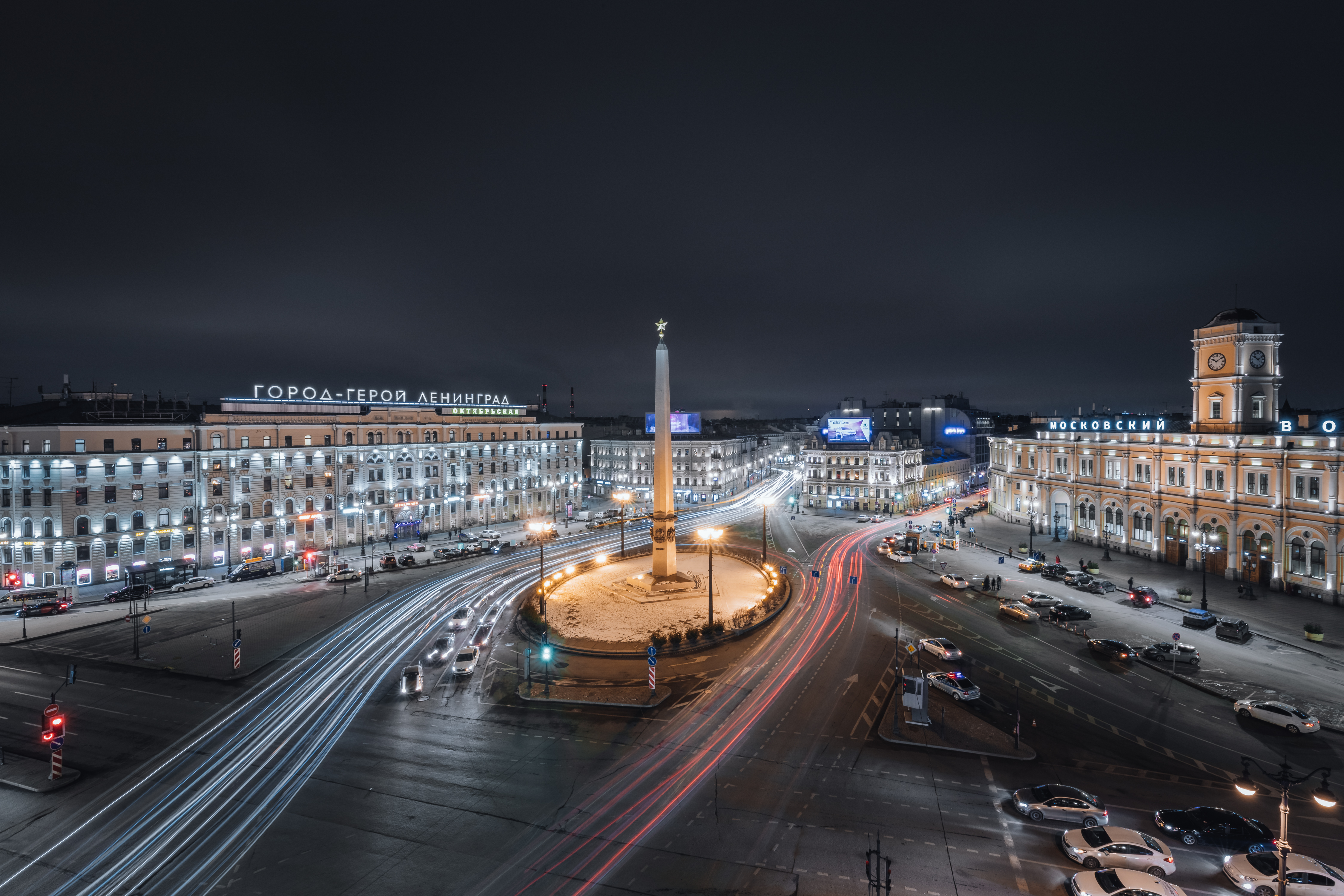 One of the central squares of Saint Petersburg, which lies at the crossing of Nevsky and Ligovsky prospects.
The first building on the territory of today's square was the wooden Znamenskaya church that was erected in 1765. In 1794-1804 it was reconstructed under the project of F.I. Demertsov. It was this church that gave the name to the square created in 1840s.


The reason for creating this square was the construction of Nikolaevsky (nowadays, Moskovsky) railway station. It was necessary to make the territory in front of the station hospitable towards visitors and this was achieved by architect N.E. Yefimov. Architect Konstantin Thon built the railway station in 1844-1851. In front of the railway station architect A.P. Gemilian erected the first building of the Znamenskaya Inn (nowadays, Oktiabrskaya Hotel).


In May 1909, the equestrian monument to Emperor Alexander III was set up in the centre of the square (sculptor P.P. Trubetskoy, architect F.O. Schechtel).


In 1922, an inscription with verses by the then popular poet Demyan Bedny was carved on a granite pedestal: "I stand here as a cast-iron scarecrow for the country".


In October 1937, the monument was moved to the Russian Museum and in 1994 it was set up in the courtyard of the Marble Palace.


In February 1918, numerous meetings and gatherings of the revolutionary groups took place on the square. Thus, on November 17, 1918 the square was renamed Vosstaniya (Uprising) Square.


In 1941, the church was destroyed as the ticket hall area of the metro station was supposed to be built on this site. However, due to the Great Patriotic War, it was opened only in 1955. The metro station, like the square, was named "Ploshchad' Vosstaniya" (architects B.N. Zhuravlev, I.I. Fomin, V.V. Gankevich).


During the Great Patriotic War, permanent fire fortification was located on the square, while the Moskovsky railway station continued its work. From here, military equipment created at Leningrad enterprises was forwarded to the front line.


By decree of the Presidium of the Supreme Soviet of the USSR, obelisks with hero stars were to be installed in all hero-cities of the country. In Leningrad, such obelisk was installed in 1985 (20 years after the decree's publication) in the middle of Vosstaniya Square (architects V.S. Lukyanov, A.I. Alymov). For the first time after the Alexander Column of Montferrand, the obelisk was erected as a monolithic block (weighing 360 tons). It is crowned with the Gold Star of the Hero of the Soviet Union, awarded to Leningrad in 1945.