Back
Stock Exchange building
Birzhevaya sq., 4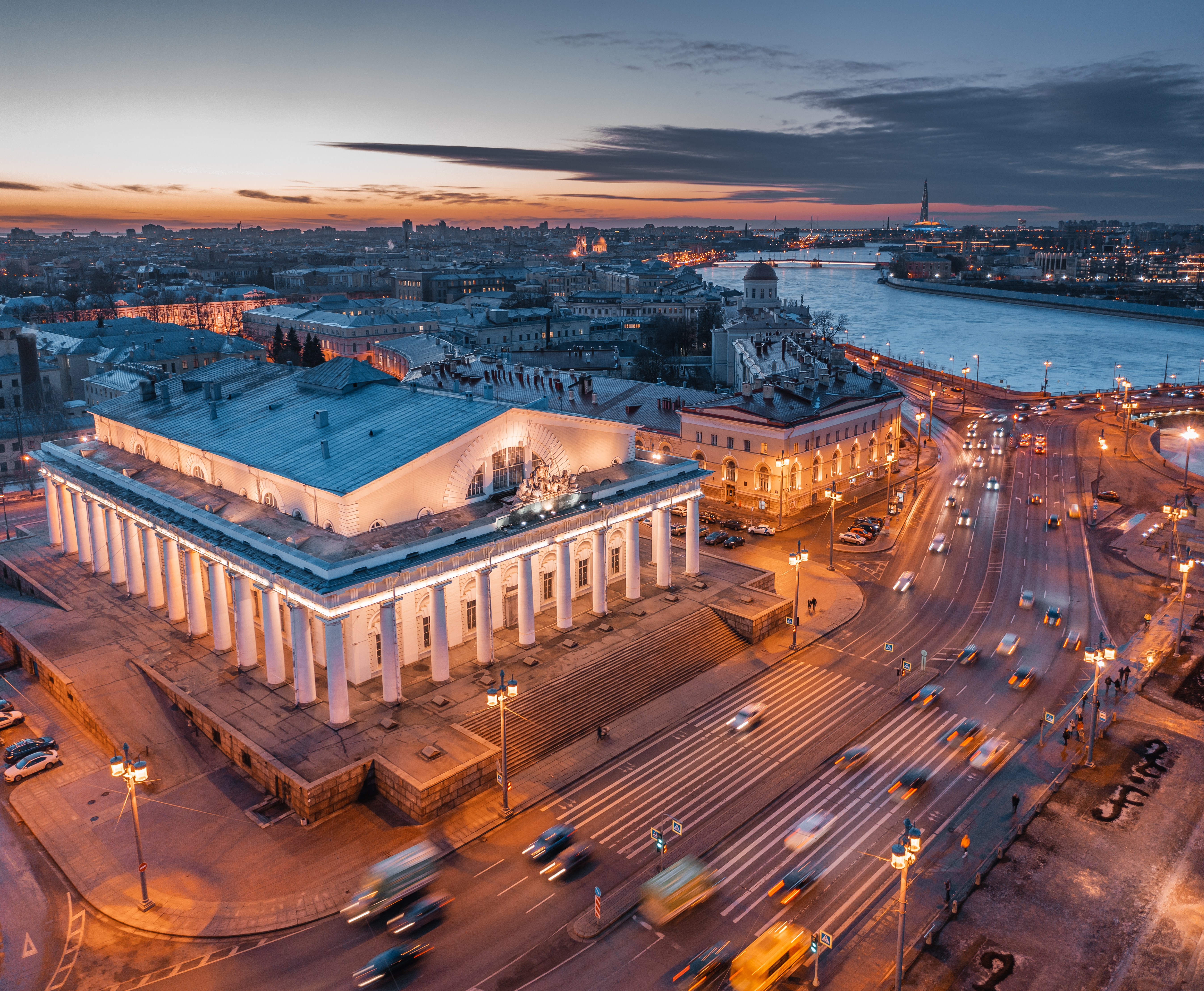 The central structure of the architectural ensemble of the Spit of Vasilyevsky Island
The development of the project was entrusted to architect Thomas de Thomon. In 1805-1810, he built a new Stock Exchange on the square so as to meet the needs of Russia's growing economy. However, the construction was not completed due to the war with Napoleon. The official opening of the Stock Exchange took place no sooner than July 15, 1816.
In 1939-1941, the Central Naval Museum moved into the building. The history of the museum itself began in 1709, when Peter the Great commanded to assemble a collection reflecting the history of the Russian Navy. The museum owns more than 1,700 models of ships, both ancient and modern, battle plans, flags, weapons. Among the exhibits is Peter I's boat ("Botik"), nicknamed the "Grandfather of the Russian Fleet".
At the turn of the 2000s-2010s, it was decided to transfer the Central Naval Museum from the Stock Exchange to a new location. The Stock Exchange building currently belongs to the State Hermitage Museum.
Accessible for people with disabilities
Nearest metro stations
Vasileostrovskaya, Admiralteiskaya