Northern Islands of the Neva Delta
The northern islands of the Neva Delta on the double-deck restaurant-boat Koryushka is one of the most popular routes combining Gala St. Petersburg with the modern district called «St. Petersburg Dubai».
YOU WILL SEE ALL MAIN ATTRACTIONS OF ST. PETERSBURG AND THE FAMOUS DISTRICT "ST. PETERSBURG DUBAI":
- Cruise along the main attractions;
- The modern district of «St. Petersburg Dubai»;
- Gazprom Arena Stadium in the form of a «UFO»;
- The tallest skyscraper in Europe the «Lakhta Center»;
- The longest pedestrian Yacht bridge.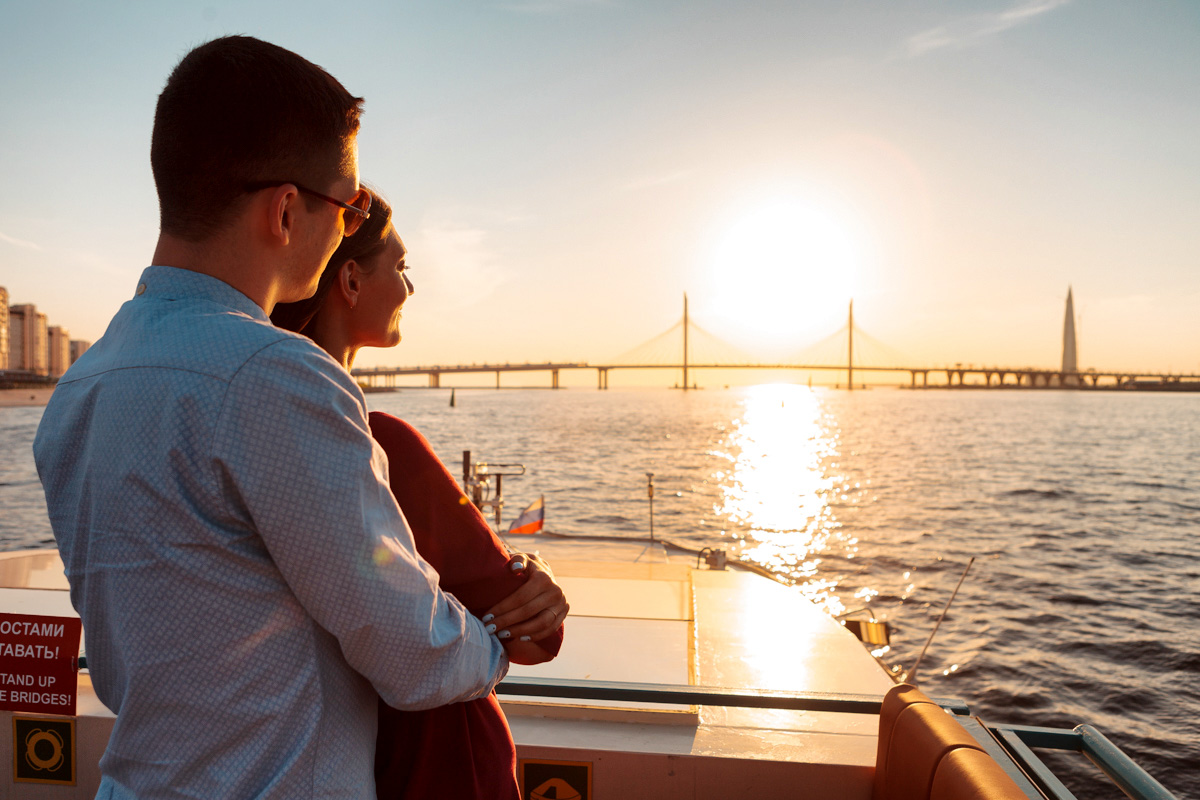 Useful information
Dates: 28 June – 4 November
Теl: +7 (812) 426-17-17
E-mail: booking@astra-marine.ru
Other routes