Stories of Drawbridges
Treat yourself an unforgettable night cruise along the Neva River. Stunning views of the night city, the St. Petersburg bridges in evening illumination and endless caravan of ships.
You will see all the main drawbridges on the Gala Neva and pass by the main attractions of St. Petersburg:
- Buildings of the Admiralty;
- Hermitage;
- Peter and Paul Fortress;
- The Nakhimov Naval School;
- Saint Petersburg Mosque;
- The cruiser «Aurora».
Cruise accompanied by audio guide about the sights on the route in Russian language.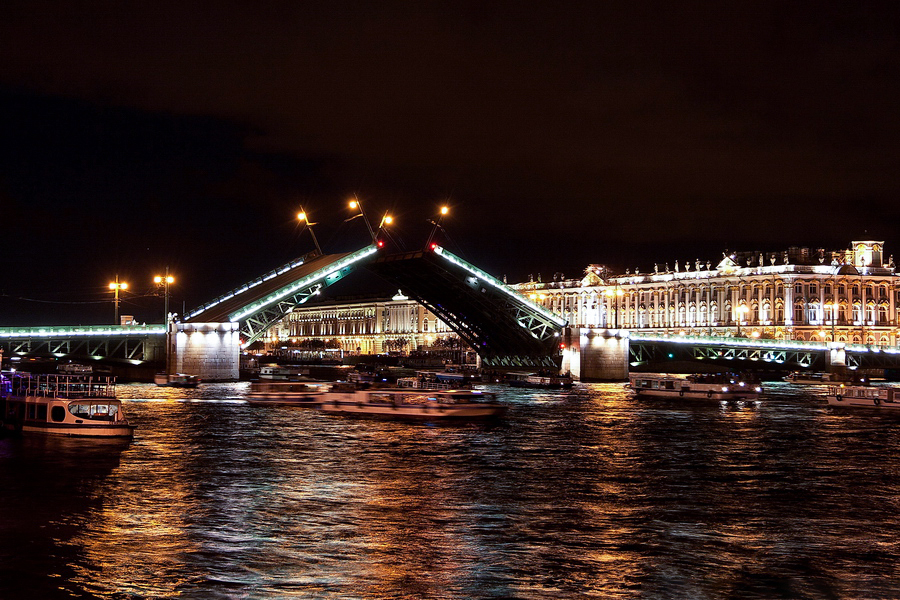 Useful information
Даты: 30 June – 4 November
Телефон: +7 (812) 426-17-17
E-mail: booking@astra-marine.ru
Other routes