Golden Triangle
Maximum approach: our new comfortable and maneuverable boat «Karakatica» with a capacity up to 11 people will pass through an exclusive route along the Griboyedov Canal.
You can see the postcard views of St. Petersburg: the Bolshoi Drama Theater, Nikolsky, Trinity and Kazan Cathedrals, Derzhavin Museum, Saint Michael's Castle, including the Kazan - the lowest one.
The passage under Nevsky Prospect along the Griboyedov Canal is an exclusive opportunity from Astra Marine company, that can provide the private tour for a company of up to 11 people!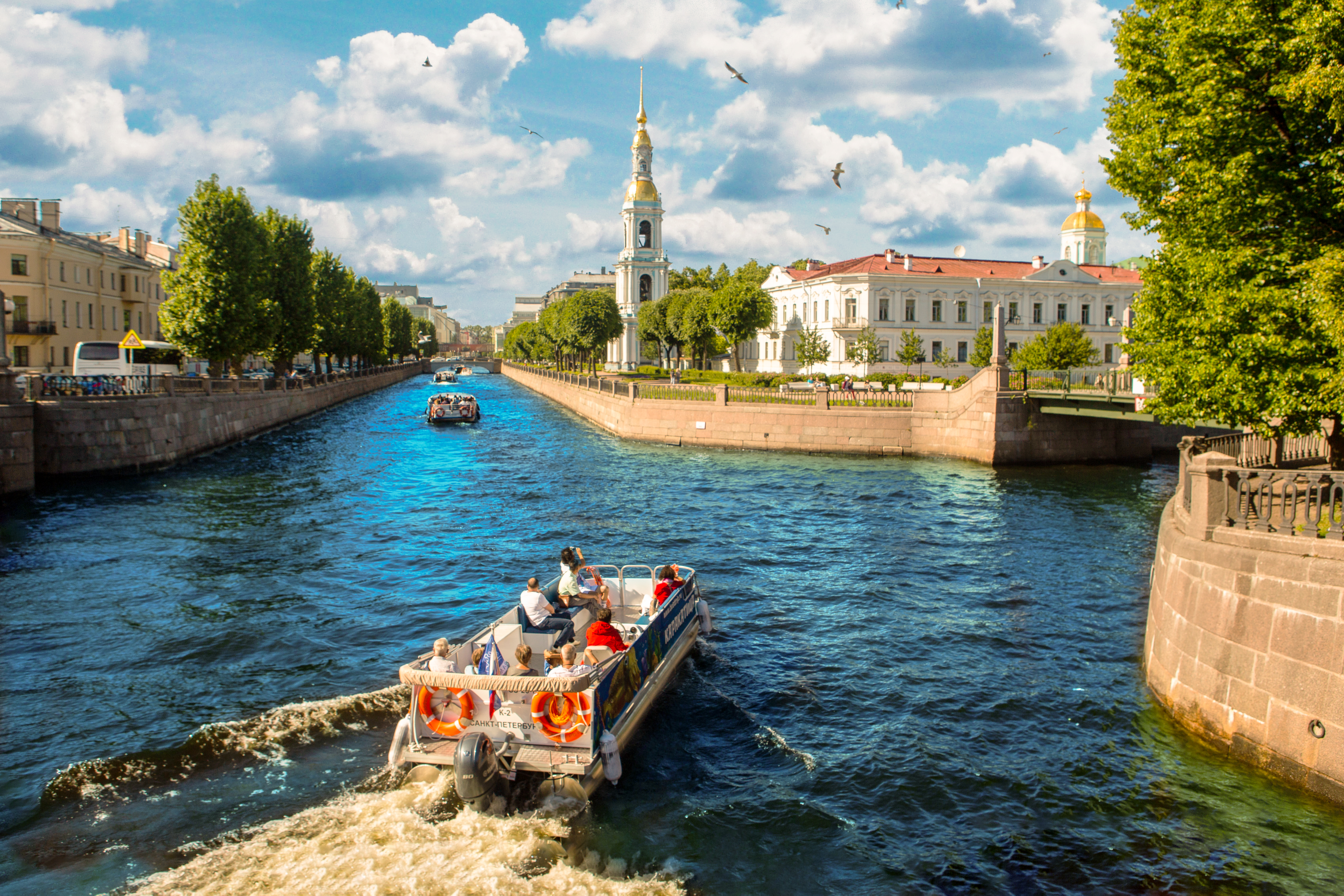 Useful information
Dates: 28 June – 15 September
Теl: +7 (812) 426-17-17
E-mail: booking@astra-marine.ru
Other routes