Jazz under Drawbridges
Treat yourself an unforgettable night cruise along on the comfortable double-deck restaurant-boat. Stunning views of the night city, the St. Petersburg bridges in evening illumination and endless caravan of ships.
You will see all the main drawbridges: Blagoveshchensky, Palace, Trinity, Liteiny, Alexander Nevsky, Birzhevoy bridges and the "pearl" of St. Petersburg - the bridge of the Emperor Peter the Great (Bolsheokhtinsky bridge)! Famous postcard views of St. Petersburg - from the Hermitage and the Bronze Horseman to Aurora and Smolny Cathedral to the enchanting sounds of jazz on the comfortable boat-restaurants!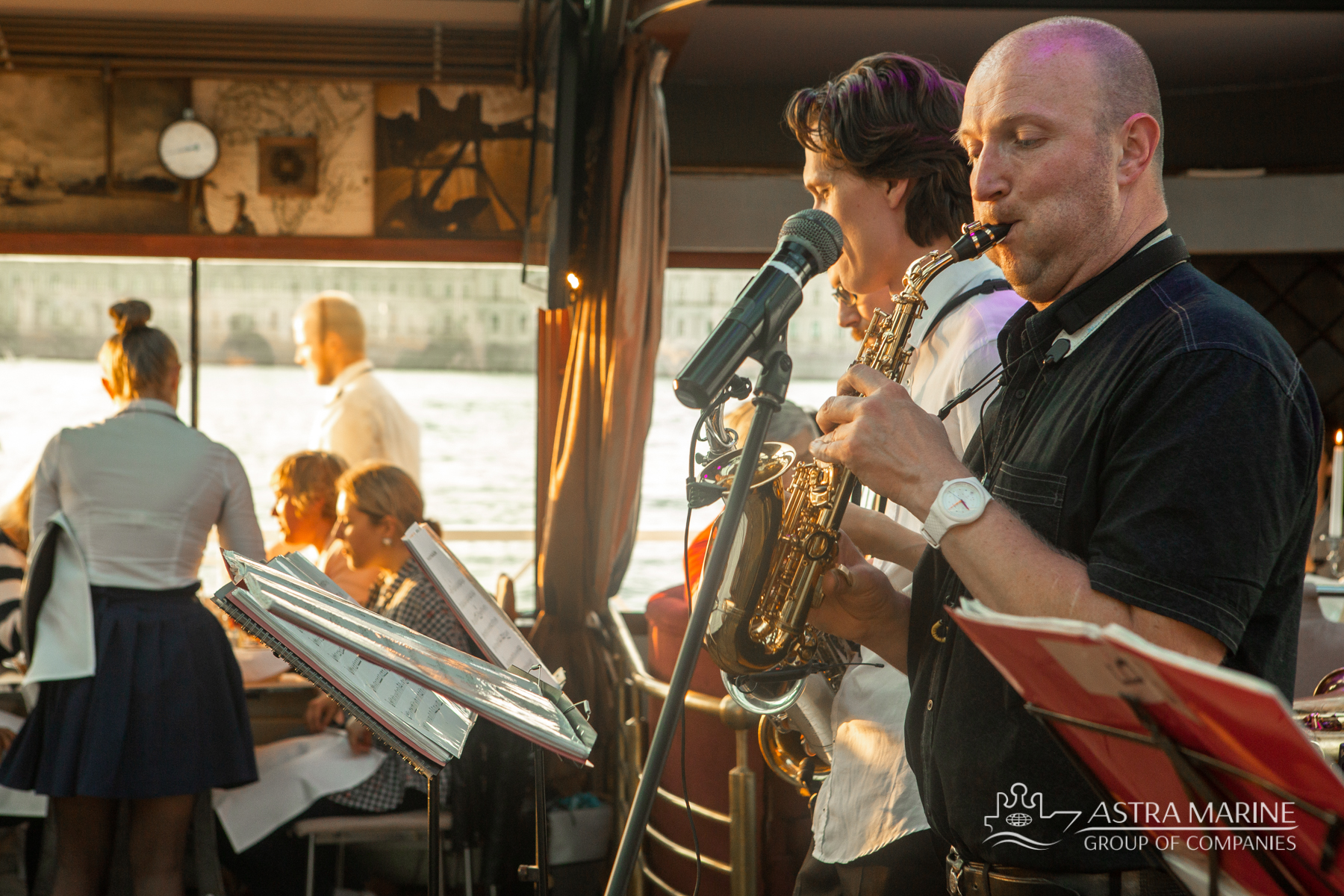 Useful information
Dates: 28 June - 4 November
Теl: +7 (812) 426-17-17
E-mail: booking@astra-marine.ru
Other routes