One way transfer on hydrofoil to the autumn Fountain Festival in the Peterhof State Museum
• the most effective way to get to the autumn Fountain Festival in the Peterhof
• just 40 minutes in transit
• the fastest way to go to the park from the Lower Park site, where you are not expecting those huge lines waiting for those who come in from the Upper Park
We suggest you go to the most memorable event of the autumn Fountain Festival in the Peterhof State Museum on a high-speed hydrofoil from the very center of the city-Angliskaya and Dvortsovaya piers.
This is probably the fastest way to go into the park from the Lower Park side, where you are not expecting those huge lines waiting for those who come in from the Upper Park. Take this opportunity!
The journey will take 40 minutes, the high-speed meteor will take you to the very entrance to the Lower Park, where you are waited for by a grand holiday, which is traditionally held in honor of the closing of fountains.
Dear passengers! Draw your attention to:
the cost of tickets for Meteor is NOT INCLUDED with the cost of tickets for the performance! Tickets for the performance you can buy at the ticket offices at the pier near the Lower Park or on the official site of the Peterhof State Museum.
after the performance, the Meteors will no longer walk. You can return to St. Petersburg by using public transport at the stops at the upper exit from the park.
We are waiting for you aboard our ships!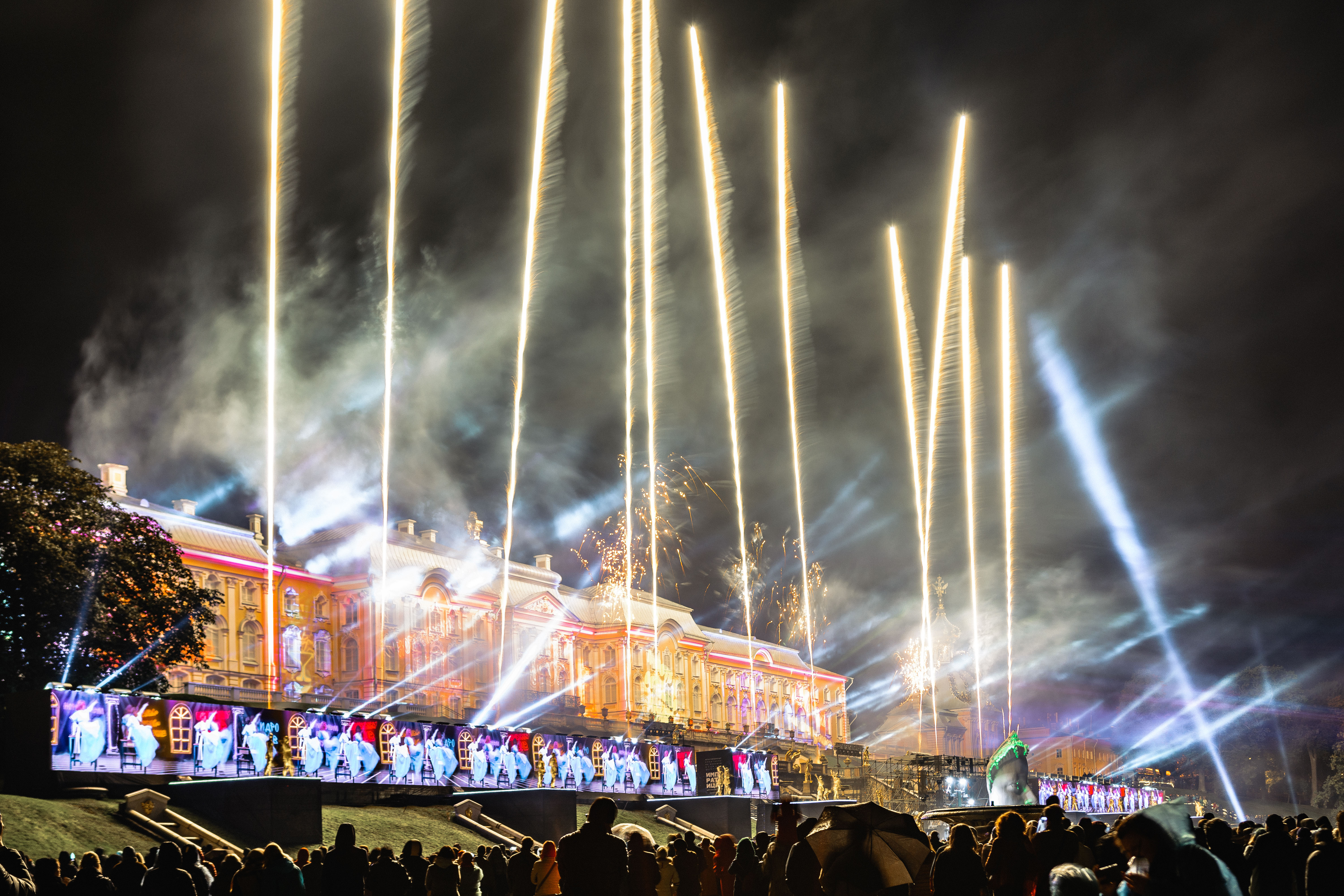 Useful information
Dates: September
Теl: +7 (812) 240 05 18
e-mail: info@boattour.ru
Other routes