Bureau
New international representative office of Visit Petersburg will be opened in Yerevan
06 September 2017
In the framework of Yerevan Days that are being held in Saint Petersburg, the parties discussed the issues of bilateral cooperation and development prospects of two sister-cities.
According to the Federal Migration Service, for the year 2016 15701 citizens of the Republic of Armenia visited Saint Petersburg, 1282 of whom arrived for tourism purposes. And for the last six months, the City on Neva River was visited by 3213 Armenian citizens, 402 of whom are tourists. Pulkovo Airport reports about 12100 people who had flown from this country.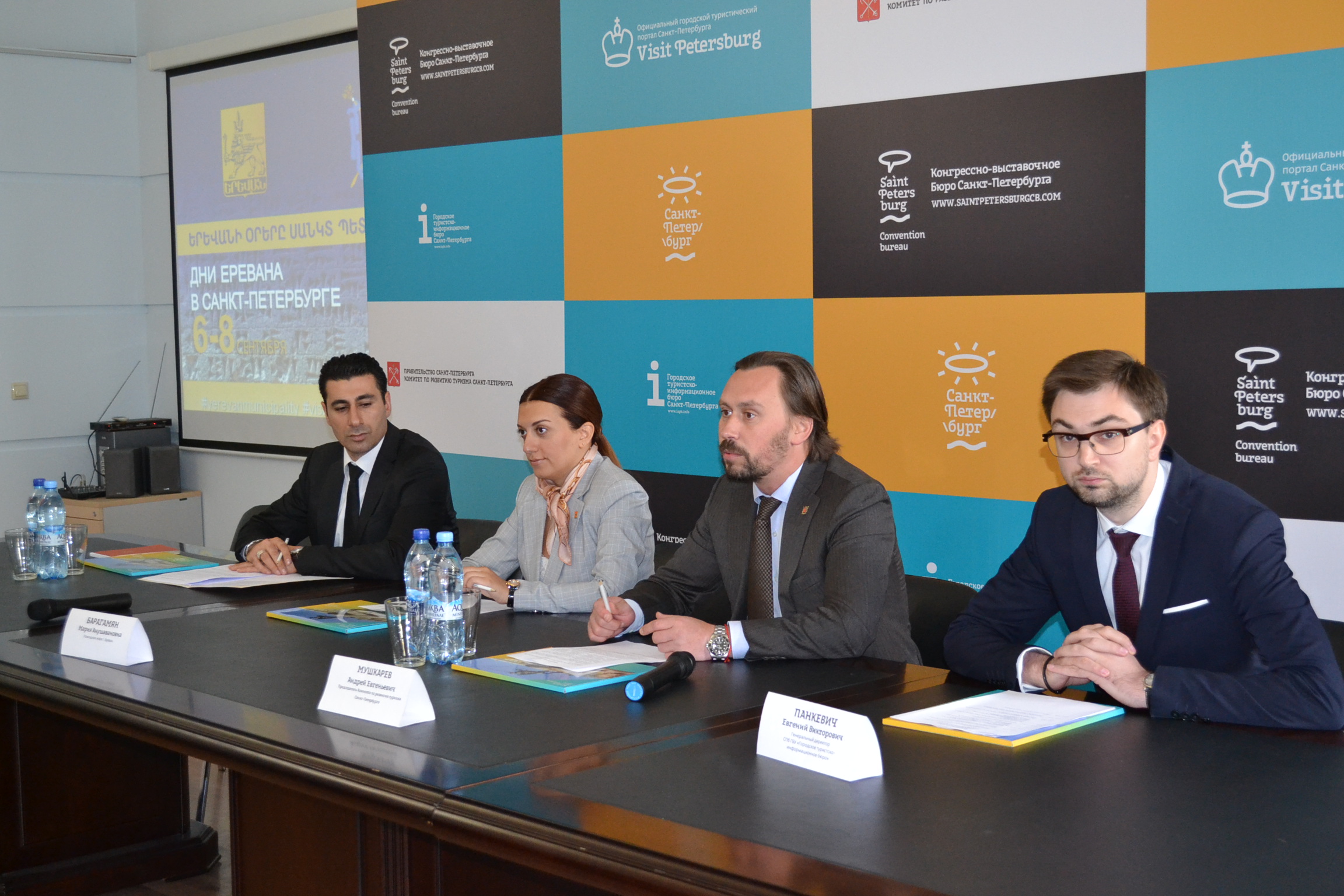 Evgeny Pankevich, Director General of City Tourist Information Bureau noted that cooperation between Russia and Armenia in the sphere of tourism holds great promise, and that the program of joint projects was very large for the moment.

St. Petersburg Committee for Tourism Development extended special thanks to Armenian colleagues for their visit. As highlighted by the Head of the Committee Andrey Mushkarev, this visit of the Armenian delegation is the starting point for long-term active cooperation. "Without a doubt, we want to develop direct air services and to promote each other on the opposite markets. That is why during these days to elaborate a road map is one of the priorities of the city authorities in order to promote tourism and tour operators. 256 branches of the economy are involved in tourism, and this is the driver for the development of our industry."
As Andrey Mushkarev emphasized, at the end of May 2017, the St.Petersburg party visited the capital of Armenia during a business trip, where a collegial discussion was held on the opening of the Visit Petersburg Office in Yerevan.

Andrey Mushkarev concluded: "The potential of tourism development between our cities can be shown through international information representation, so we plan to present our 15th office of Visit Petersburg format in Armenia by the end of this year".